You can see the three museums where will take place exposition from December 2021 and February 2022.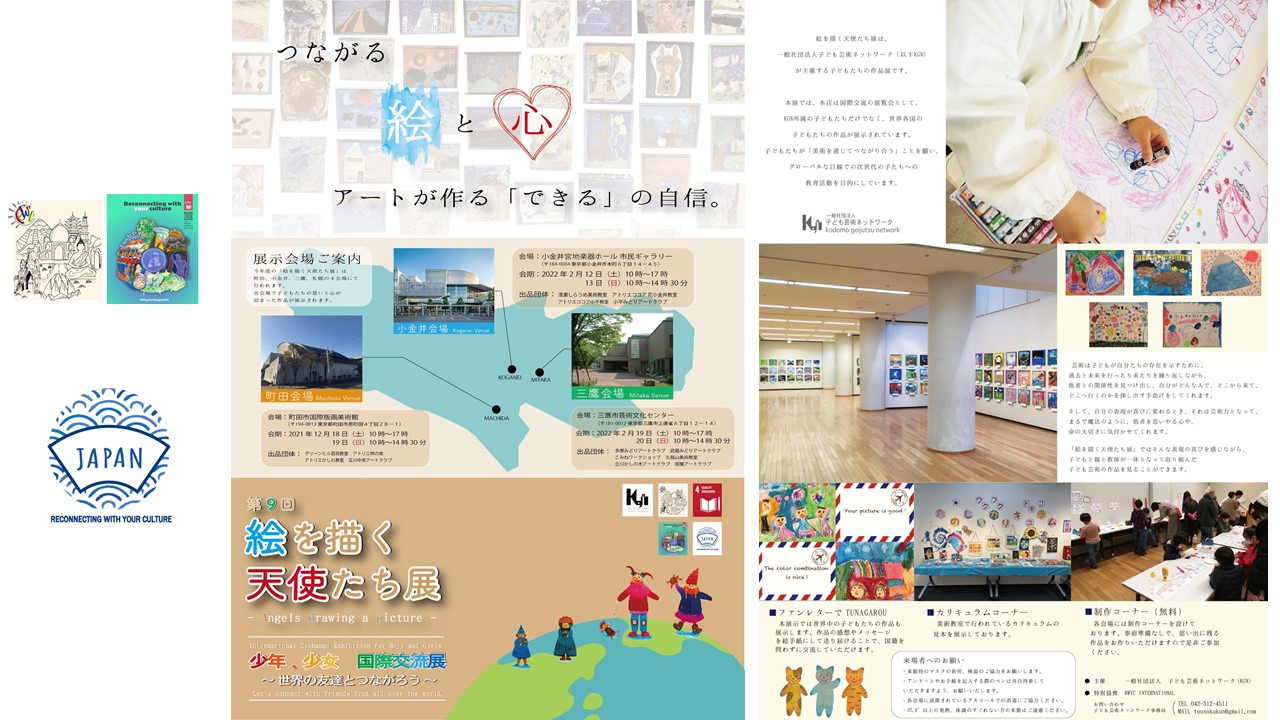 This message for inviting you to participate with your schools, students, and colleagues in this extraordinary exposition dedicated to all children in the world.
The exposition will take place in Tokyo from December 18, 2021, at Machida City, Museum of Graphic Arts, and also in other museums from 2022.
Art | Drawing
Please, make your drawings following these guidelines
Paper B4 format (250 x 353 mm) vertical – card stock for drawing. The technique is free.
Tell us about your culture and the city where you live.
Every drawing (in the rear part of the drawing (made on drawing paper) it must indicate:
Country City
Name and surname of the child
Age
Contact email of the school or professor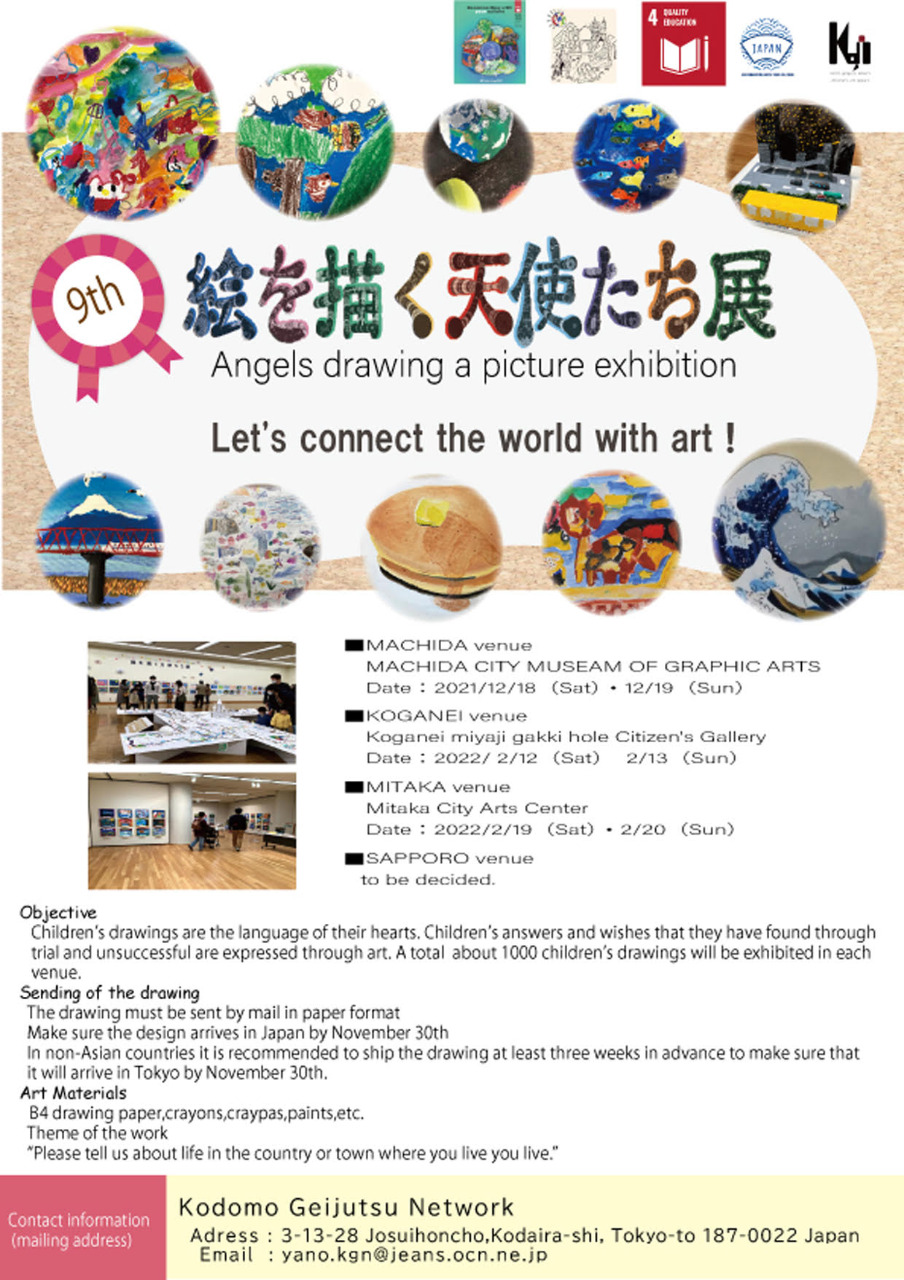 Concurso de Dibujo para Niños: Reconéctate Con Tu Cultura, Dibuja tu Patrimonio.
Kids' Drawing Contest: Reconnect with your Culture, Draw your Heritage.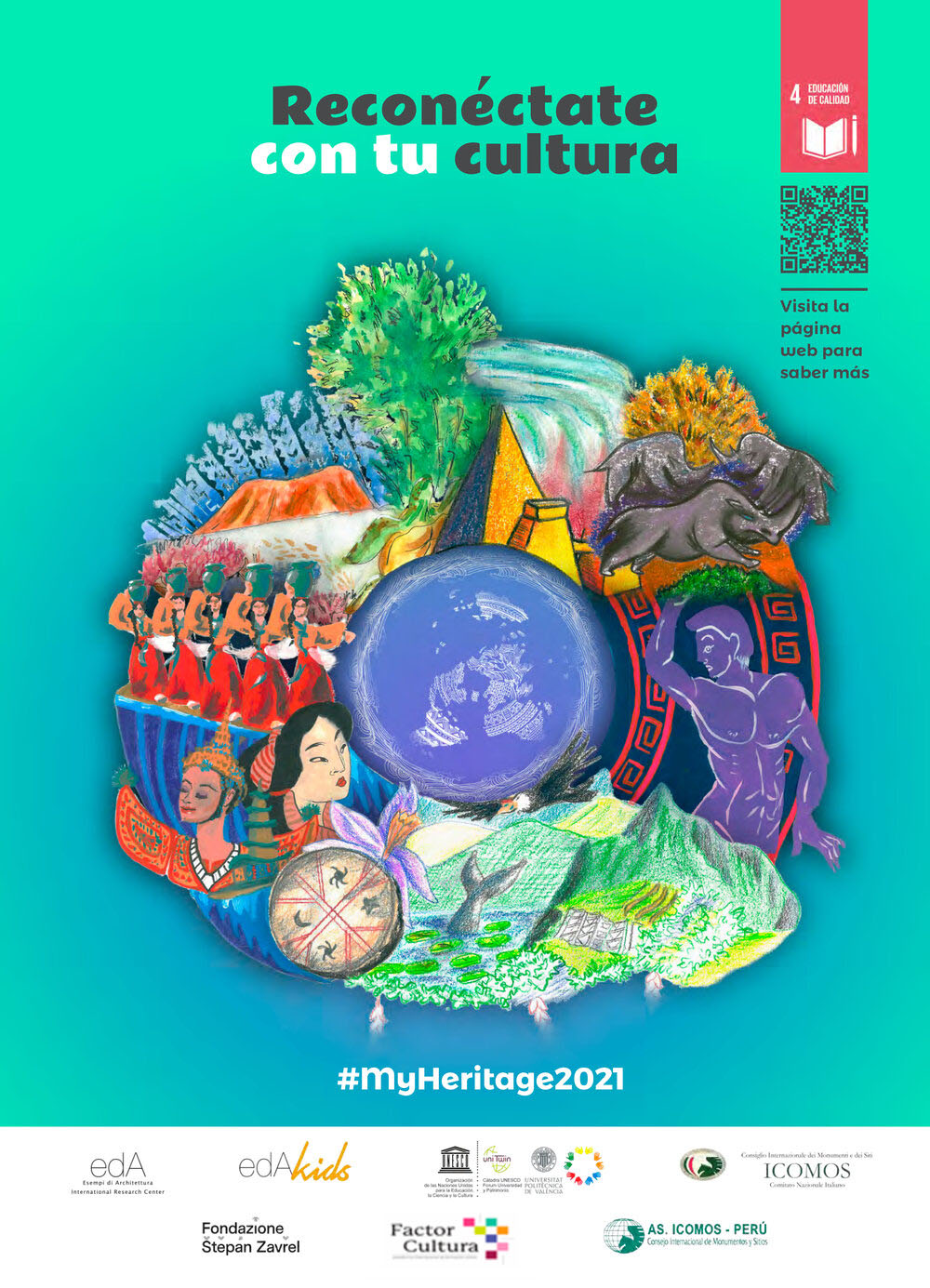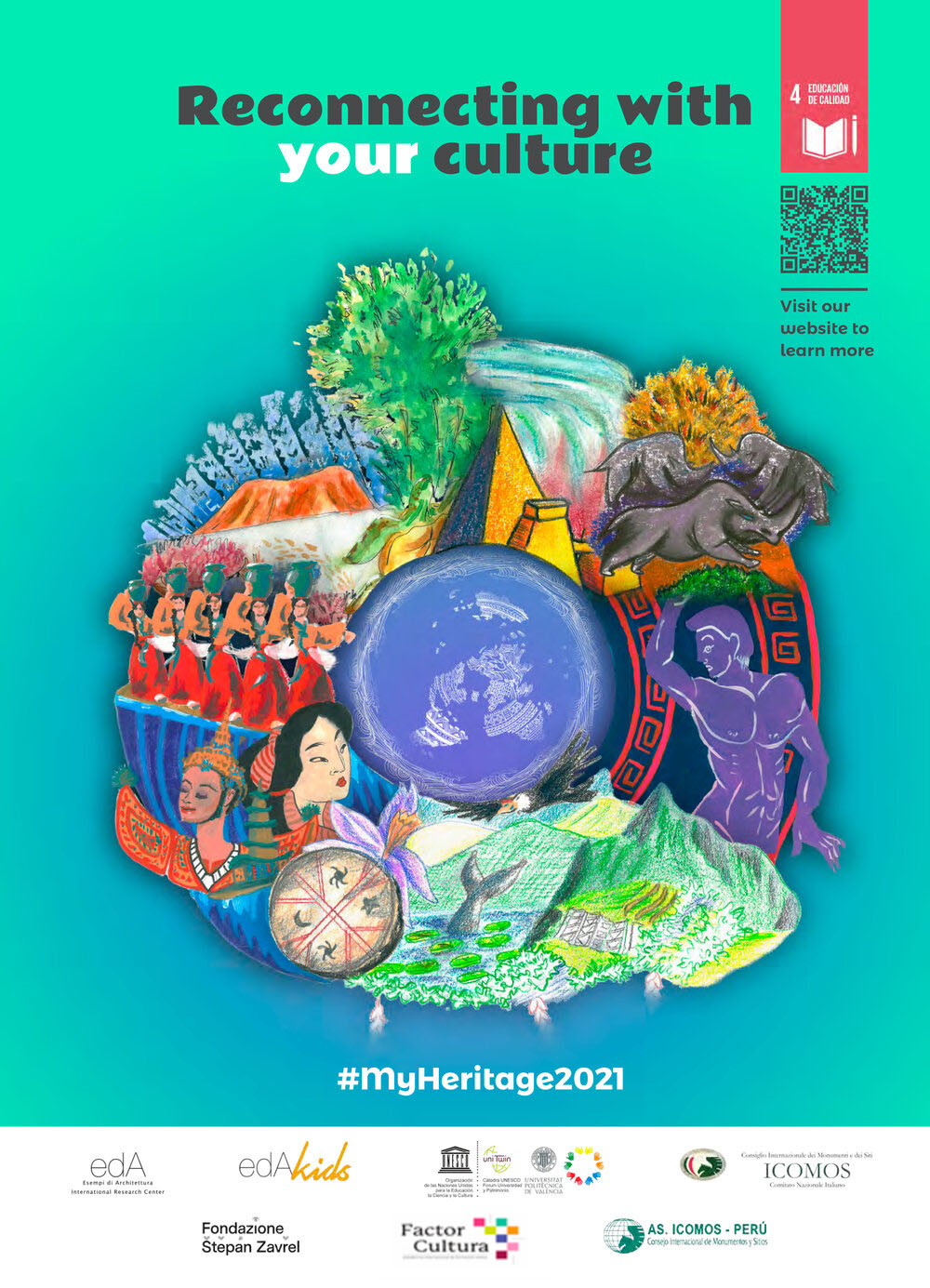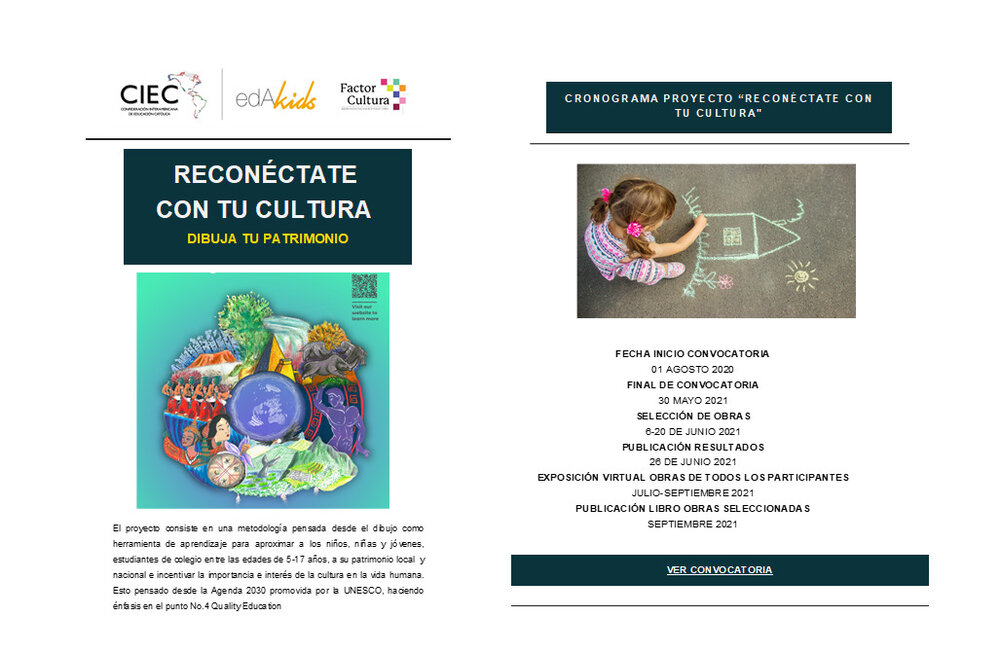 ACERCA DE LOS ORGANIZADORES
Directora Científica y Creadora del Proyecto  | Scientific Director and Creator of the project
Olimpia NIGLIO SORIENTE | ICOMOS| EdA International Research Center, Italy  | Factor Cultura, Perú
Coordinador Ejecutivo  | Executive Coordinator
Kevin Alexander ECHEVERRY BUCURU executive coordinator of the project | EdAkids, Colombia
Relaciones Internacionales  | International Relations
Alberto BLANCO-URIBE Blanco-Uribe & Asociados, Venezuela | France  | Factor Cultura, Perú
*** ***
Jóvenes Embajadores de la Cultura  | Young Ambassadors of Culture
Colombia – Italia: Ludovica SÁNCHEZ PARADA
Japan: Momoka KURODA
Korea: Sangjoon LEE
Italy: Enea PIOLI, Sara PIOLI, Diego FORNACIARI
*** ***
Comité Científico y colaboradores  | Scientific Committee and Partners
Riccarda BERNACCHI EdAKids, Venti d'Arte, Italy
David T. BUITRAGO graphic designer, Colombia
Valentina DELL'AIRA, journalist, Italy
Ako KATAGIRI PhD student, Kyoto University, Japan
Natalia KEMPOWSKY Universidad Jorge Tadeo Lozano, Colombia
Taisuke KURODA Kanto Gakuin University, EdA, Japan
Alfredo MONTAÑO BELLO Universidad Jorge Tadeo Lozano, Colombia
Lucia MORELLI EdAKids, Venti d'Arte, Italy
José M. PÉREZ MARTELL Instituto de Educación Secundaria Anaga, EdAKids, Spain
Ines Pretel Martinez Gestora Cultural, Colombia
Christiana RUGGERI RAI Tg2, Greenaccord Onlus, EdAKids, Italy
Nadia SCARDEONI ICOMOS Italia | SCRIPTORIUM OPERA, Italy
Keiko SHIRAISHI Institute for International Studies, Yokohama, Japan
Bernarda YCAZA Museo Archivo de Arquitectura del Ecuador, EdAKids, Ecuador
*** ***
Comité Científico  | Scientific Partners
Victoria VIVANCOS RAMÓN| Director | UNESCO Chair: Forum University and Heritage, Spain
Uberto DI REMIGIO, President | Fondazione Štěpán Zavřel, Sarmede (Treviso), Italy
Maurizio DI STEFANO President | ICOMOS ITALIA |
Alberto MARTORELL| FACTOR CULTURA | Past President ICOMOS PERU, Peru
José Carlos HAYAKAWA CASAS President | ICOMOS PERU |
Salvatore CUSUMANO | INSA | Istituto Nazionale Sostenibile Architettura | Italy
Reconéctate con tu cultura despierta el interés global